HISTORY :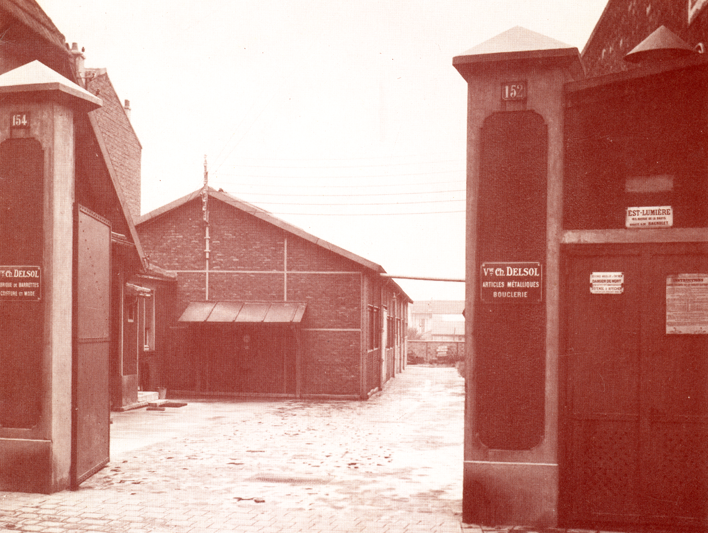 1909 :
Charles Delsol invents the automatic hair clip.
The hair clip frame is universally adopted under the name "The French clip".
1958 :
Expansion of production of complete decorative clips, development of export markets: USA, Great Britain, Germany.
1972 :
To speed up growth, the factory moves from Paris-Bagnolet to Chasseneuil-du-Poitou (86).
1978 :
With the emergence of plastics, purchase of the companies Paccaud and Guichon, specialists in injected and handmade hair accessories.
The company thereby took complete control of the industrial process.
1980 to 2000 :
The company continues its development, becoming a fashion designer, inventor, and gaining recognition throughout the world.
2003 :

Delsol joins FDG Group. The synergies between their sales and logistics skills boosts development of the company in supermarket distribution, in France and internationally.
2016 :
Merger of DELSOL and FDG GROUP..
IN FIGURES
A presence in 40 countries
Constantly innovative products
More than 300 specialist sales and merchandising staff in France, capable of visiting each point of sale every week
30 million items manufactured and distributed each year
37 tonnes of metal cut each year, of which 33 tonnes is steel and 4 tonnes stainless steel
18 tonnes of items, or 9 million items, cut in metal (steel and stainless steel)
1.9 million injected items made in France each year
more than 30 registered designs and patents
more than 1000 lines (basic, functional and supermarket catalogues)
Multi-channel distribution: supermarkets, wholesalers, retailers, convenience stores, department stores.